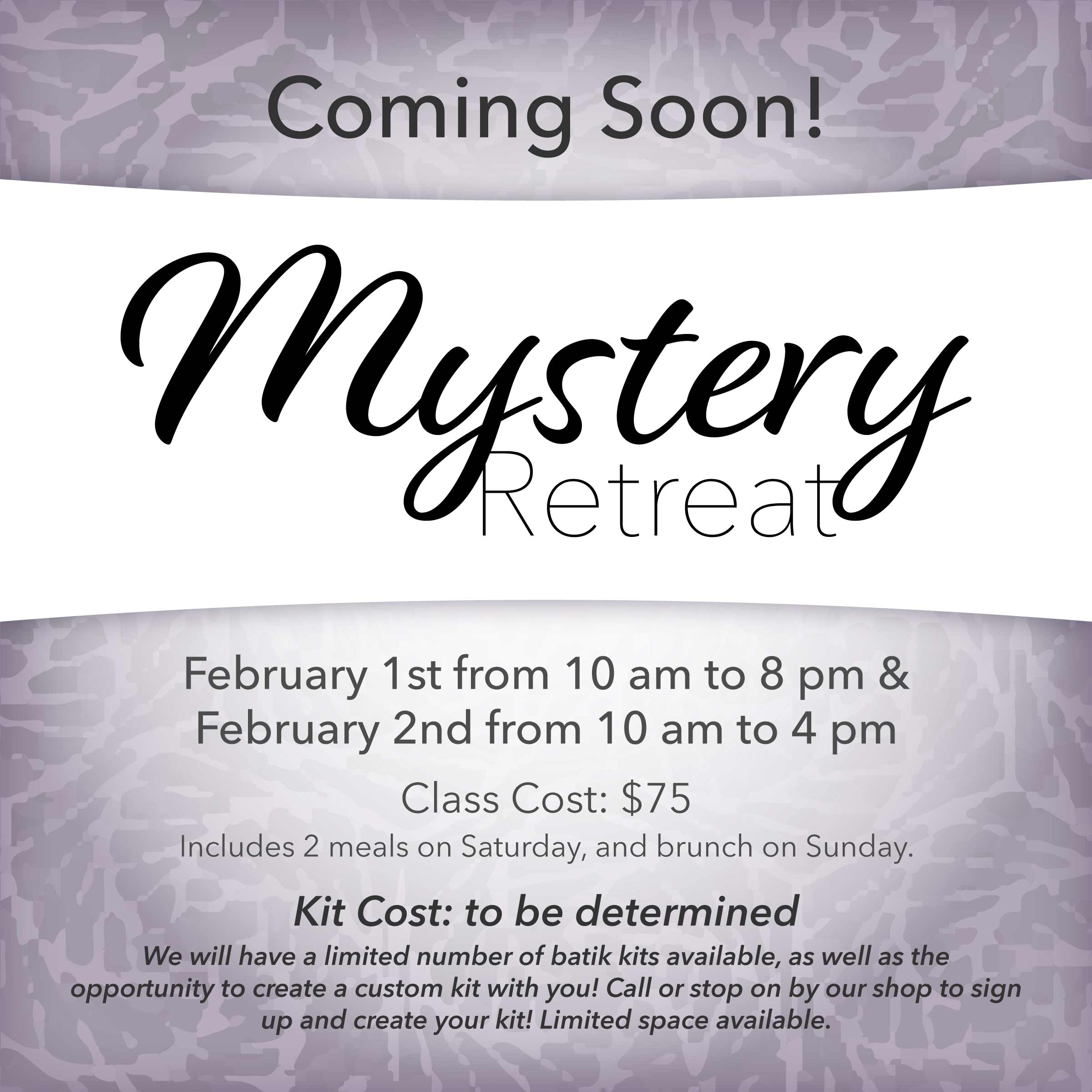 NEW Embroidery Dishtowel BOM
Begins Thursday, February 6th
'Baby it's cold outside' and time to begin a NEW block of the month! Beginning in February, join us in stitching 12 themed dishtowels. The cost is $19.99 per month, for 12 months, and includes the cost of the class and 12 different towel designs. Sign up today!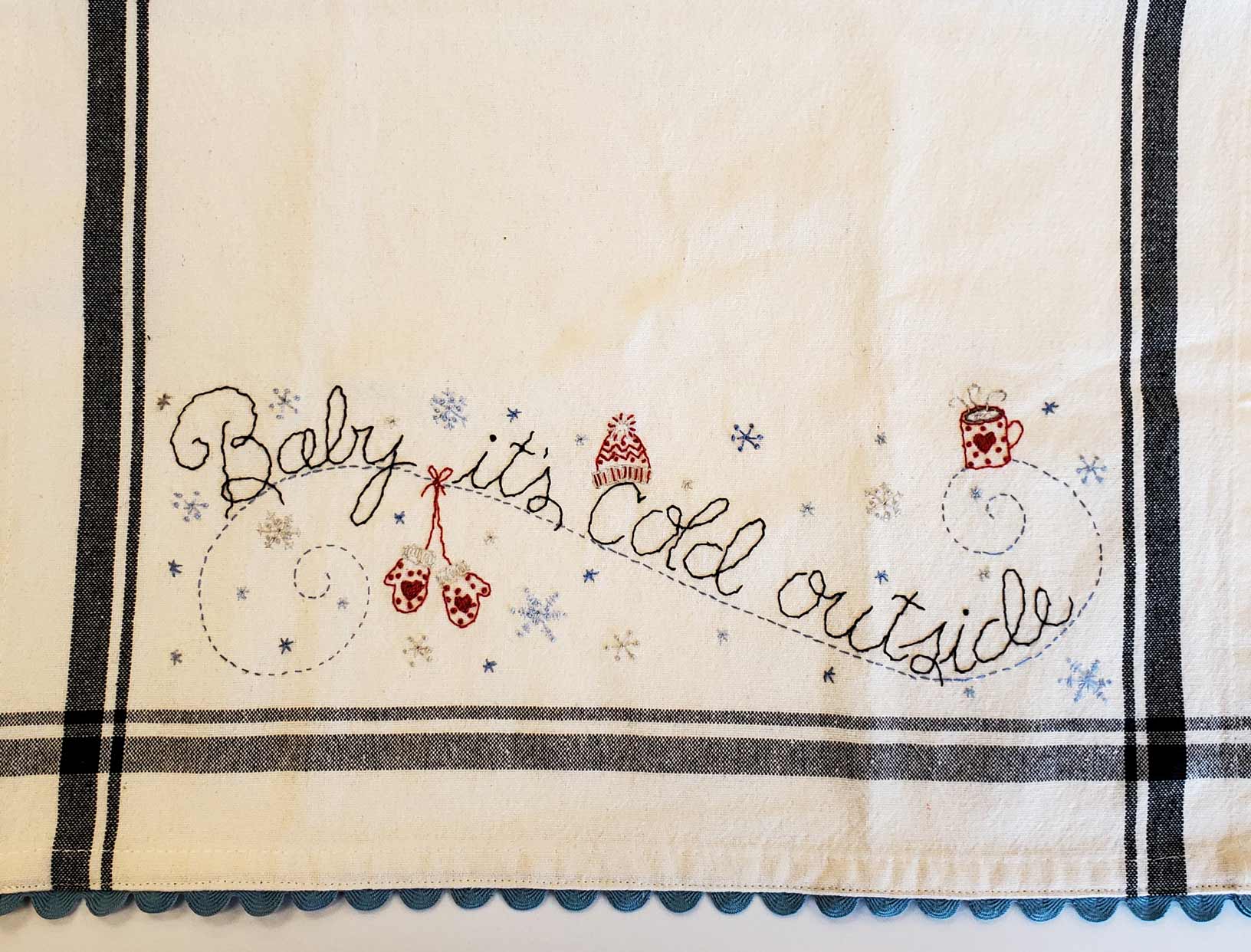 NEW Wool BOM
Thimble Blossoms
Our NEW wool block of the month is here! The cost is $25.99 per month for twelve months and includes material for 1 block. The pattern is sold separately and must be purchased for $29.99. We have chosen to bless this kit with our own color selection. The finishing kit is sold separately. Monthly mailouts are available with a $6.00 shipping charge. Call or stop by to sign up today!
Magnificent Beginner's Class
New to quilting? Or want to brush up on the basics? Join our Magnificent Margie as she teaches you how to sew this beautiful quilt using Tucker Tools! The class begins on Thursday, April 2nd from 6 pm to 9 pm and continues every Thursday for 6 weeks. This totals 18 hours of instruction. The class cost is $75. Kit, pattern, and tools are sold separately. Stop by to sign up today! Space is limited.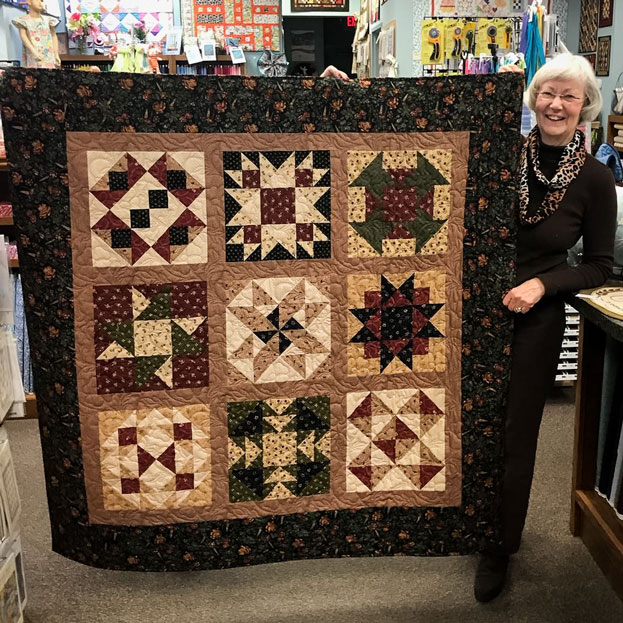 NEW Sew by Row BOM
Scissors and pins and thread oh my! Join Margie beginning Thursday, January 9th from Noon to 2 pm for a seven month sew-along. You will meet on the second Thursday of each month. The cost is $25.99 per month. Cost includes class and fabric for the top and binding of the quilt. The pattern is sold separately for $19.99. Order your kit or call 763.633.4669 to sign up today!
"I needed help with boarders for my quilt, they were great at helping with the colors, since there really was no rhyme or reason to the design. Will definitely go back again." 
"Just took my first series of quilting classes. I had so much fun, enjoyed the other class quilters and learned a lot. Julie was fantastic and explain everything so you could understand. She also was quick to answer any question"
"Great place to shop, quality merchandise and a fantastic staff. One of my favorite places to spend time!"