We are open!! Our hours are Monday – Saturday from 10 am to 4 pm.
Making Masks? We have you covered!
Whether you need a pattern, tutorial, or fabric, we are here to help!
Some people have found North Memorial's template a bit small. Click on 'Free Large Pattern' for a slightly larger template.
Frosty Fun Sew Along
Let's have some Frosty Fun with Clarinda! Join us on Facebook Live, beginning Monday, January 25th at 7 pm for a Sew Along. Order your kit and pattern between now and January 25 and receive free shipping!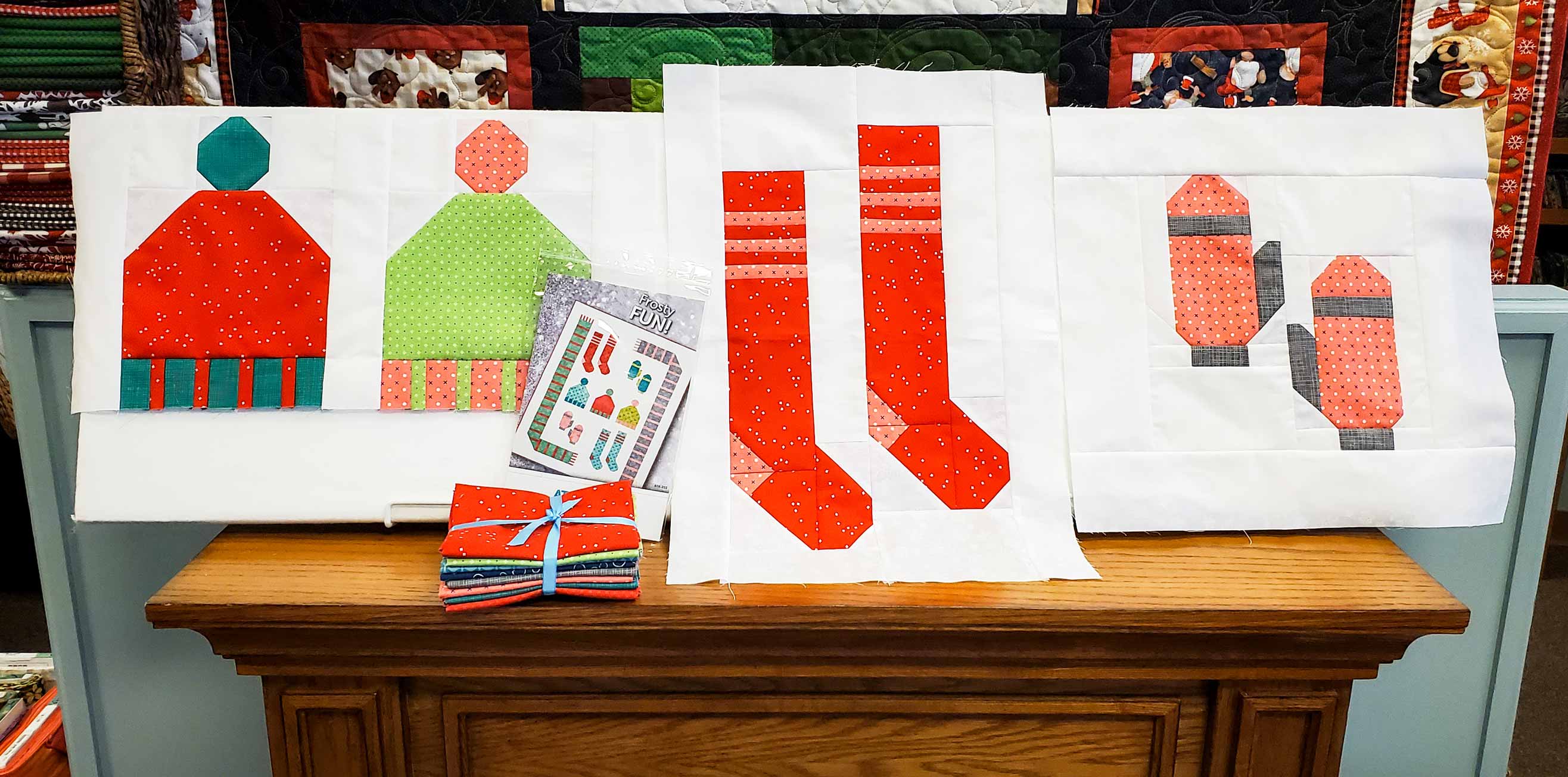 NEW year, NEW quilt kits!
These NEW projects are sure to brighten your new year!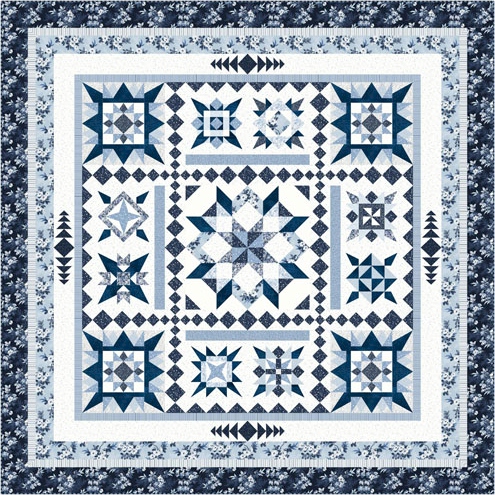 NEW! Azul BOM
Join us in 2021 for 12 months of fun! The cost is $29.99 per month. The finished size is 95″ x 95″. Call or stop in today to sign up! A limited number of kits available.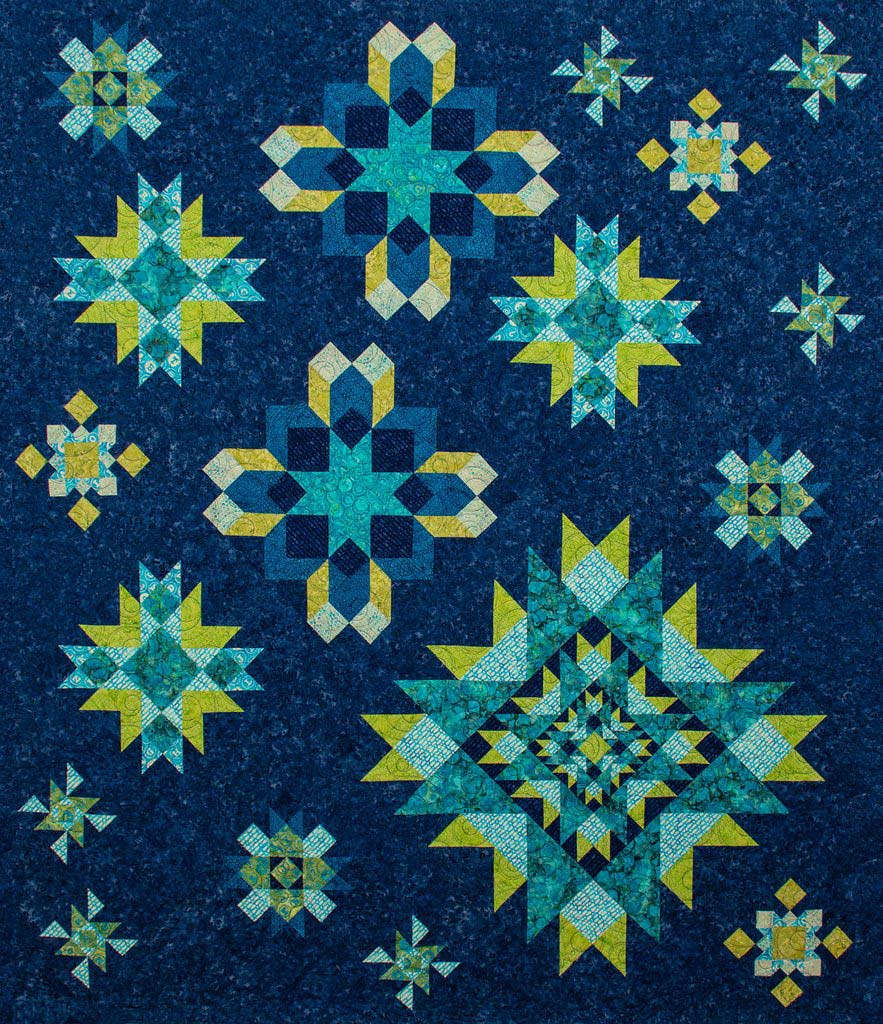 NEW! Luminous Quilt Kit
What a perfect quilt to brighten your new year! Luminous finishes at 74″ x 86″. Kits are available with pattern sold separately.
"I needed help with boarders for my quilt, they were great at helping with the colors, since there really was no rhyme or reason to the design. Will definitely go back again." 
"Just took my first series of quilting classes. I had so much fun, enjoyed the other class quilters and learned a lot. Julie was fantastic and explain everything so you could understand. She also was quick to answer any question"
"Great place to shop, quality merchandise and a fantastic staff. One of my favorite places to spend time!"