It's Shop Hop time! Shop Hop Hours: Mon. – Sat. 10 am – 5 pm and Sun. 12 pm – 5 pm.
Our restroom is currently unavailable. Please plan accordingly.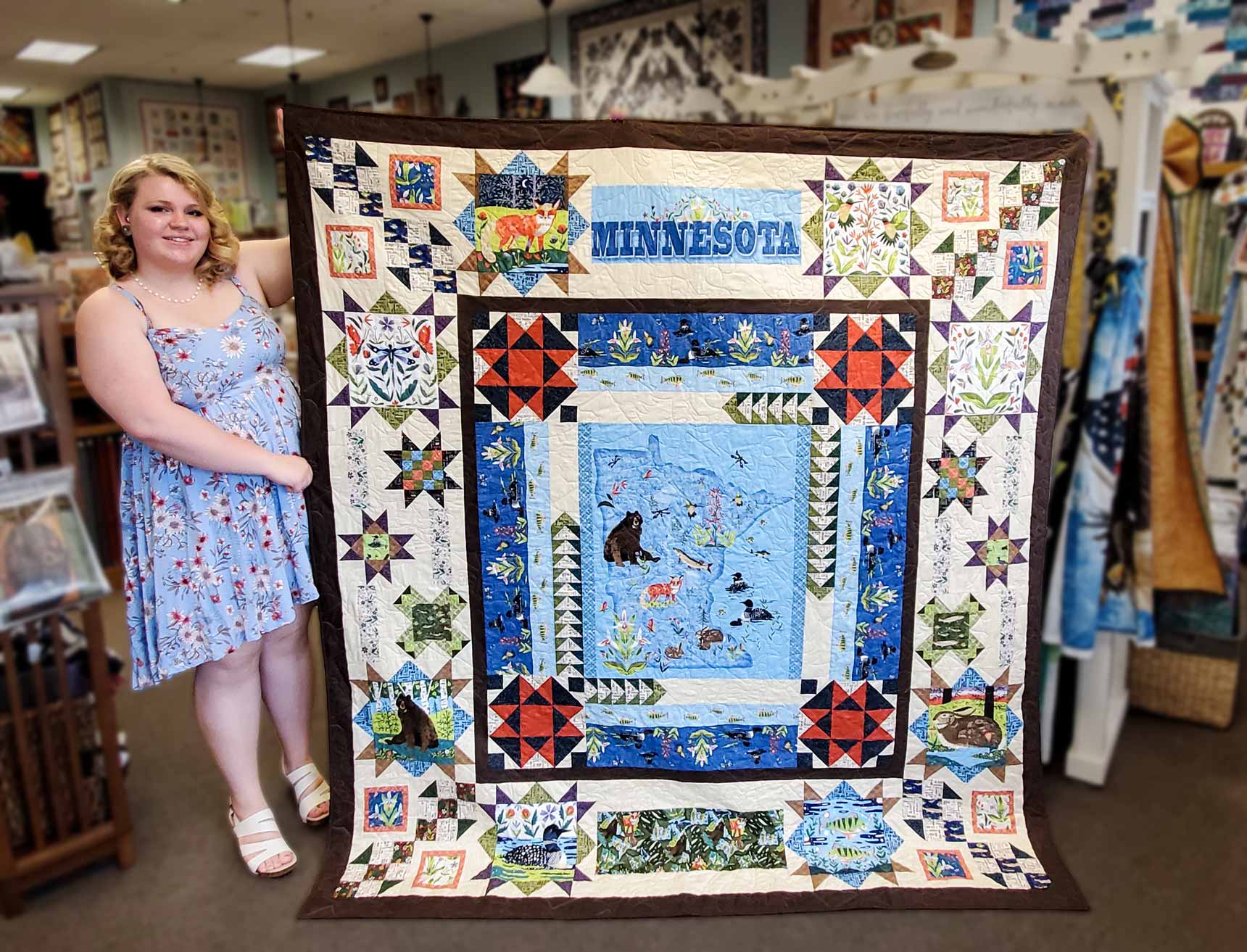 Quilt MN 2020 Quilt
Our beautiful Rachel has designed our 2020 Quilt Minnesota quilt!! Patterns are available for pre-order. Call today to order!
Quilt MN 2020 Lakeside Runner
Michaela's Lakeside Runner is perfect for all your cabin adventures! Kits and patterns are available for pre-order. The kit includes fabric for the top and binding. The pattern is sold separately. Call today to order! Quantity limited.
How You can Help from Home
We shared Jeane's need for volunteers to make masks. We are continuing to share her message but would expand on her call.
North Memorial has requested re-useable masks and many of you have asked about patterns. Below is a link to their free pattern as well as a link to their video tutorial. Thank you for all your hard work to stop the spread of COVID-19 and for sharing joy with those around you!
Some people have found North Memorial's template a bit small. Click on 'Free Large Pattern' for a slightly larger template.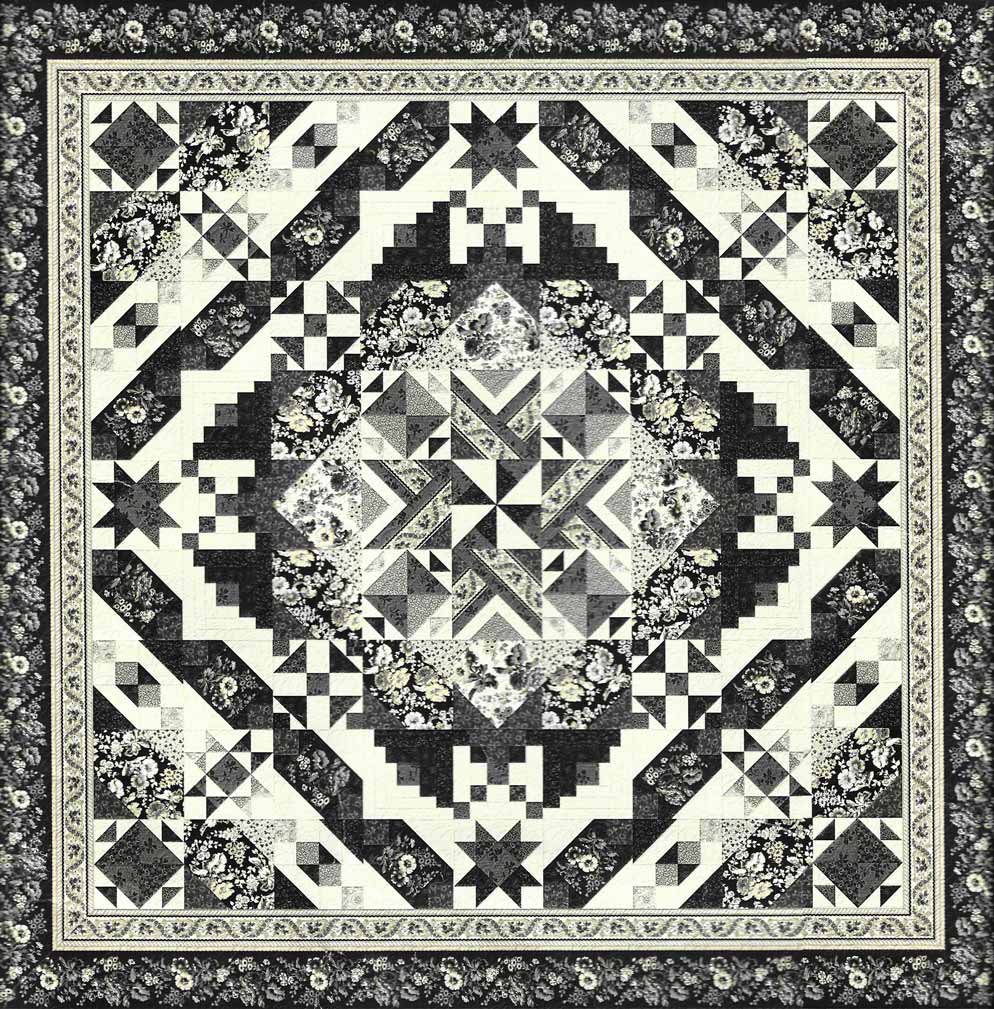 NEW Black Diamond BOM
Ready for a NEW block of the month? This gorgeous Black Diamond block of the month will begin in April. The cost is $26.99 per month for 10 months. Mailouts are available with a shipping cost of $7.99. The finished size is 90″ x 90″. Sign up today by calling 763.633.4669! Space is limited.
Kits will be ready for pick-up and available to you as soon as 'non-essential' business resumes. If you would like your first month sooner, please call and we would be happy to mail it out. Thank you.
NEW Embroidery Dishtowel BOM
Hello Spring! It's time to begin a NEW block of the month! Join us in stitching 12 themed dishtowels. The cost is $19.99 per month, for 12 months, and includes the cost of the class and 12 different towel designs. Sign up today!
"I needed help with boarders for my quilt, they were great at helping with the colors, since there really was no rhyme or reason to the design. Will definitely go back again." 
"Just took my first series of quilting classes. I had so much fun, enjoyed the other class quilters and learned a lot. Julie was fantastic and explain everything so you could understand. She also was quick to answer any question"
"Great place to shop, quality merchandise and a fantastic staff. One of my favorite places to spend time!"